An introduction to SSD Hard Drive
SSD is familiar as a solid-state drive or solid state disk. It doesnt contain disk of any kind or motors. Still, it is termed as data storage device. The SSD hard drive uses the combination of integrated circuits to use them as
memory
for storing data consistently. The SSD uses electronic interfaces which are well-matched with conventional input/output hard disk drive block. There is a difference in traditional electromechanical magnetic disks like hard disk drives and SSD as it has no moving mechanical drives. SSDs are resistant to physical shock, can be accessed quickly and could run silently. SSDs have considerably decreased their price, but it is still more expensive than hard disk drives.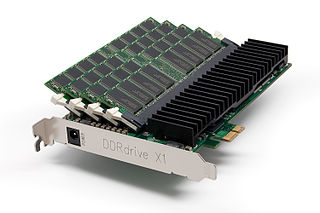 Image Source:
Wikipedia, SSD
Until now SSDs use NAND-based flash memory which stores data without power. For applications requiring fast access and data persistence after power loss may prefer SSDs. Enterprise flash drives (EFDs) are designed for applications which make use of high input/output, reliability, energy efficiency and consistent performance. SSDs have controllers that relate NAND memory components to the host computer. SSDs have
controllers
and the memory as the key components. The performance of SSDs is heavily dependent on the number of parallel NAND flash
chips
incorporated. SSD marks the major advancement of technology when it comes to storage and less power consumption.
While preparing a seminar on Solid state drives, consider following important points:
Securely erasing
SSD
data
SSD
data recovery
SSD
optimization
Good
solid state drives
---
We prepared and published this seminar abstract for final year engineering students seminar research. You should do your own research additional to this information before presenting your seminar.
Please include "
Reference: Collegelib.com
" and link back to this page in your work.
Subscribe via email for more Latest topics
12 Steps to boost your innovative project ideas
List of new technologies in computer science engineering for seminar:
Latest CSE Seminar Topics
CSE Seminar Topics with Abstracts Part 2
CSE Seminar Topics with Abstracts Part 3
2019:100 Seminar topic suggestions for CSE [August 2019]
2019:Latest Technology topic list for CSE
2019:CSE Seminar topics 2019, Collection of latest top 100 latest Computer technologies [July 2019]
2019:100 Seminar topics for Computer Science (Selected latest topic list 2019)
2019:Seminar Topics CSE. Latest technology topics for Computer Science 2019
2019:Technical Seminar topics ideas 2019 (Computer Science and Engineering)
2019:Trending Computer Science Seminar topics List 2019 (CSE Topics)
2019:Upcoming Computer Science Seminar topics List 2019
2019: Seminar topics updated list For 2019
2019: Computer Seminar Topics Comupter Science 2019
2018: Seminar Topics Comupter Science 2018
2018: Latest Seminar topics for Computer Science Engineering(CSE 2018)
2015: Computer Science Engineering Latest 2015 (CSE NEW Topics)
2014: Computer Science Seminar Topics (CSE Latest Technical Topics)
2014: Latest CSE/IT Technologies
2013(a)
,
2013(b)
,
2012
,
2011(a)
,
2011(b)
,
2010
Data Mining, Data Analytics, Big data, Predictive Analytics
Google Project Topics
2000+ Topics for Computer Engineering Projects